ISIA 2015 ANNUAL GENERAL MEETING
MAY 13th & 14th - San Antonio TX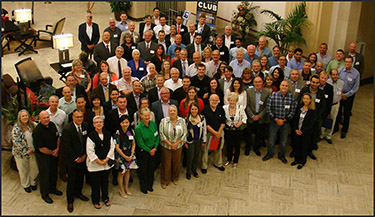 Find all of the outstanding presentations from the annual meeting in the Member Section of our website.
NEXT YEAR -- BARCELONA, SPAIN
International Serum Industry Association
Members of the International Serum industry Association are collectors, processors and users of animal serum and animal derived products. These products are used extensively in the growth of cells in culture for research and in the production of diagnostic kits, vaccines and biotherapeutic molecules.
Mission Statement
ISIA shall establish, promote and assure compliance with uncompromised standards of excellence and ethics in the business practices of the global animal serum and animal derived products supply industry. Our primary focus will be on safety and safe use of serum and animal derived products through proper origin, traceability, truth in labeling and appropriate standardization and oversight
In the News
Click here to read the ISIA position with regard to the PAA/ GE Healthcare product hold
Click here to see the growing list of ISIA Traceability Certified Companies.
Click here to read a recent independent publication on why traceability and country of origin matter
Click here to learn how ISIA can help your company
Newly uploaded to the member section!
Version Two of the Guidance Document for the implementation of Regulation Nos (EC) 1069/2011, (EU) 142/2011 and (EU) 294/2013 is now available under the New Regulations tab.

Regulation (EU) No 294/2013 is also available

'EMA/CHMP/BWP/457920/2012 rev 1: Guideline on the use of bovine serum in the manufacture of human biological medicinal products

The newly revised Traceability Audit checklist and associated documents are available under the Traceability tab.

Presentations from the ISIA 8th Annual Meeting April 17 and 18, 2013